It's pleasure to welcome you!
It's pleasure to welcome you!
Şato Plus, the largest cafe / restaurant in Istanbul, awaits you with a unique experience with its 4000 m2 indoor and outdoor area, magnificent flavors, special events, children's playground and unique decoration.
Would you like to discover the best flavors of the season with our rich cuisine, and experience a pleasant day?
View Gallery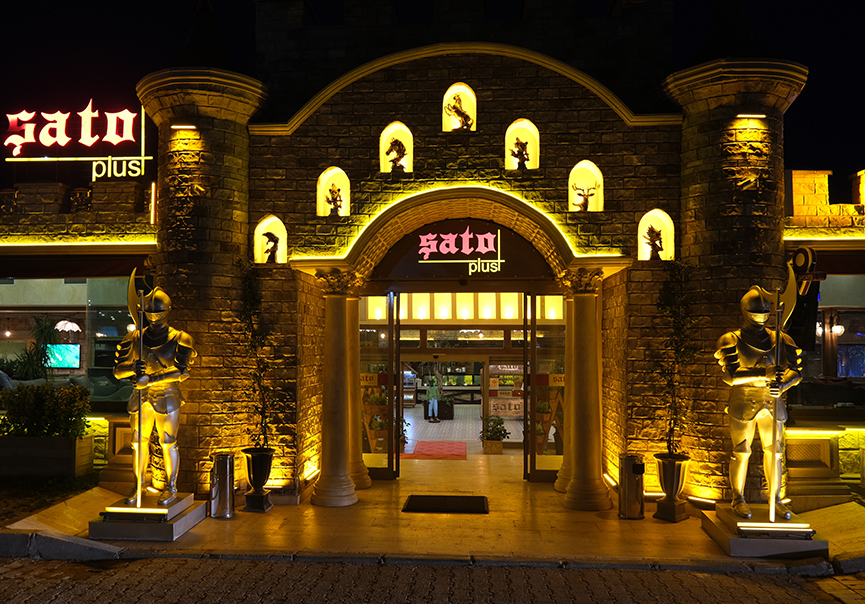 Why should you choose us?
We offer first class tastes from the world kitchen!
Our Mexican Cuisine
Unique with its unique sauces!
01.
At your service with hundreds of different spices and unique sauces used in Mexican cuisine!
Turkish Cuisine and Our Kebabs
Hot and ready to serve!
02.
Turkey's national flavor and taste of Ottoman cultural heritage is preparing diligently for you in Şato Plus Kitchen.
Vegetables and Salads
Fresh and carefully selected!
03.
We combine light flavors with our fresh vegetables that come daily and specially selected for you.
Inspect Menu